Records, Public Information & Licensing Bureau
It is the responsibility of the Records Bureau to classify reports, maintain an information database, submit reports and digital evidence to Municipal, State and Federal Agencies, submit daily crime reports to the NJ State Police through the National Incident Based Reporting System (NIBRS) and answer requests for Discovery among other administrative functions. The Records Bureau also encompasses the Firearms Investigation Unit which processes applications for FID Cards, Permits to Purchase Handguns along with applications for Permit to Carry Handguns. If you wish to obtain a copy of your Police Report you may do so through the Secaucus Police Department Records Bureau. Once the report is taken, a copy of the report is usually available after three (3) working days. A copy of accident reports is usually available after three (3) working days. All other Police reports may require a review by the Municipal Prosecutor which may take up to seven (7) to ten (10) days. Records Bureau hours are Monday through Friday, 8:00 am to 3:30 pm. The Records Bureau is located in the lobby of Police Headquarters (1203 Paterson Plank Road).
For questions relating to records or discovery requests call (201) 330 2050. Request for police reports can also be made via email to [email protected].
Fees:
Black and White letter Size is .05 per page, Color Letter Size .15 per page, Black and White Legal Size is .07 per page, Color Legal Size is .17 per page. If mailed up to 100 pages, add $7.00 service/mailing fee and over 100 pages add $10.00 service/mailing fee. Police Accident Reports are .05 per page. There is an additional fee when the request is not made in person of $5.00 service/mailing fee, as provided by N.J.S.A. 39:4-131.
Public Information:
It is the policy of the Secaucus Police Department to ensure that the release of information to the public and the media is carefully coordinated and controlled to avoid confusion and to promote the department in a positive manner. The Public Information Officer prepares and distributes news releases from the department. Responsibilities of the Public Information Officer include the following: preparing and distributing daily, weekly and special news releases; assisting media coverage of "routine" and "emergency" situations; arranging and assisting at media briefings; coordinating the release of information regarding confidential investigations and operations.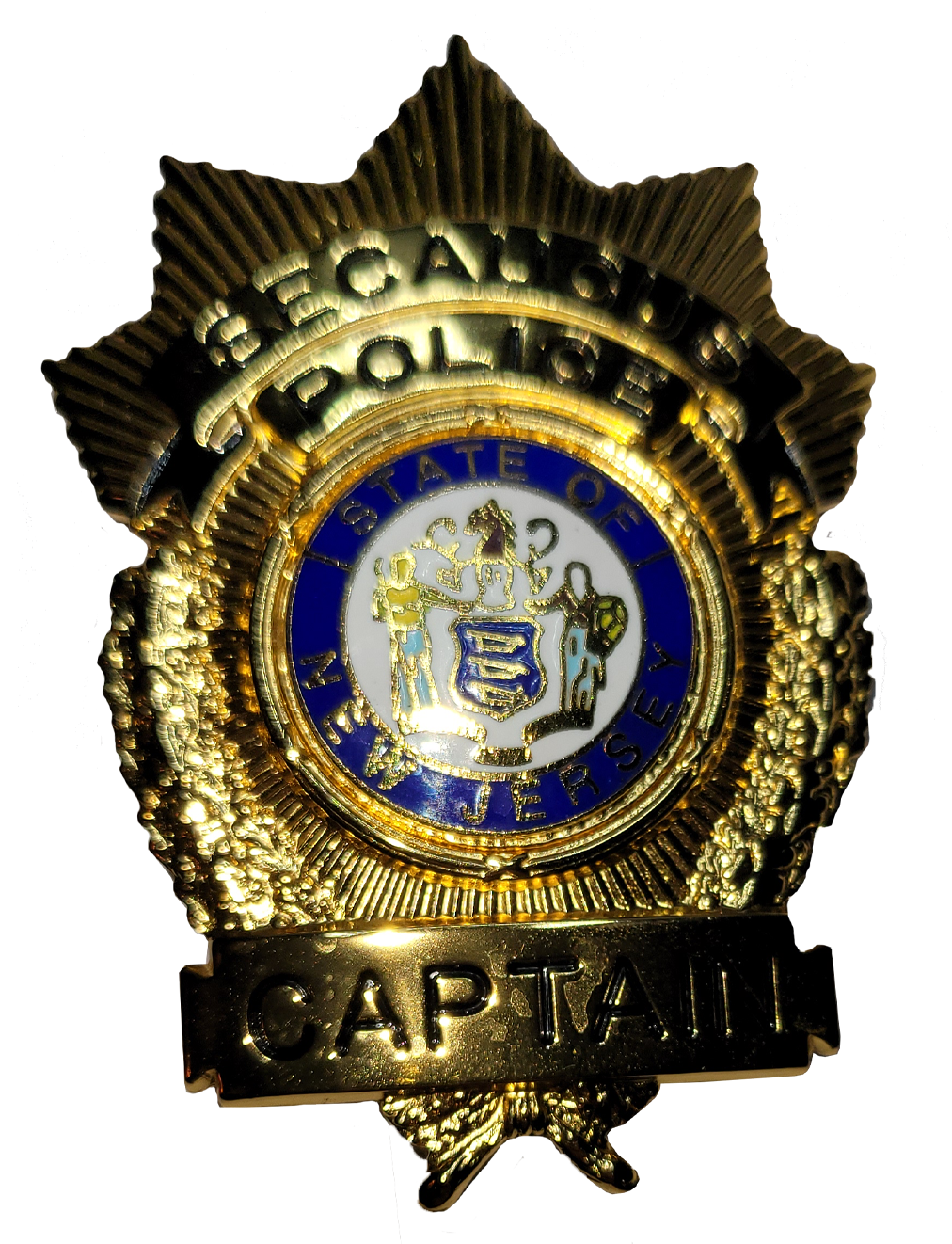 Records Bureau:
Lieutenant Michael Viggiani
Location: Secaucus Police Department
1203 Paterson Plank Road, 1st Floor
Secaucus, NJ 07094-3287
Phone: (201) 330-2050